Something strange is afoot in The Walking Dead universe. Across the U.S., super fans of the series, in all its forms, began recieving strange packages from a fictional town around Thursday, August 13th. Apparently the town of Woodbury, Georiga is trying to warn us. About what? We don't know yet, but the clues are all around us.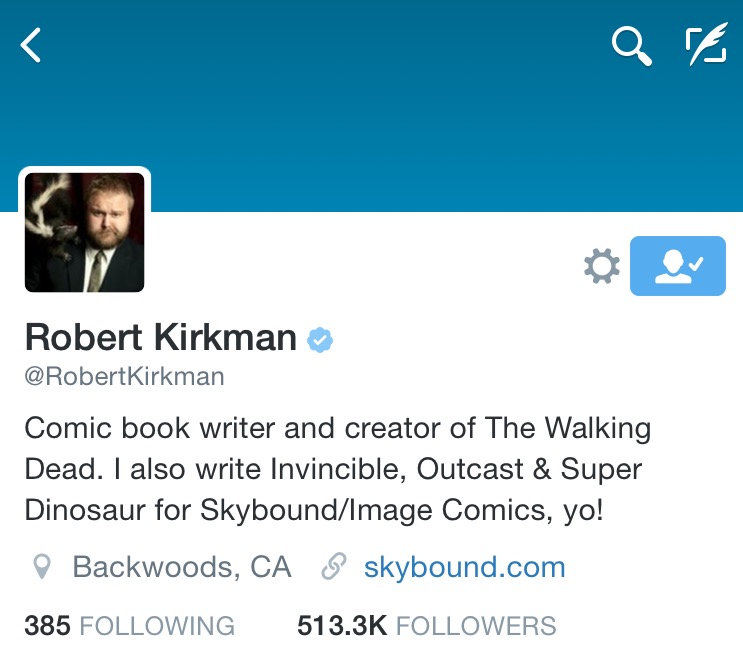 The first hints that something interesting was going on happened on that Thursday, when people started posting on Twitter that strange and creepy packages had arrived at their doors. Each of the blood splattered packages seems to have contained a variation of the following: a cryptic message on Woodbury stationary (ripped and smeared with blood), a lock of human hair tied with a blue bow (Penny???), an old key, shell casing and a Polaroid photo. Each person's Polaroid photo was of a different image and some of the photos had part of a message written on the back, in what appears to be blood.
And here lies the mystery! The package recipients, as well as other eager fans across Twitter, began gathering up all known Woodbury packages and attempted to piece together the message.
Friday more bloody #packagefromwoodbury deliveries continued to be made. As more pieces of the puzzle began to click in to place with each new Polaroid discovery, fans began speculating what it could all mean and who was this creepy Woodbury citizen who was reaching out to us from the pages of The Walking Dead??
I was lucky enough to be one of the fans who received a package from Woodbury on Friday. I actually found out the package had arrived while I was at work and had to show great restraint to make it until five o'clock, before I raced home to take up my part in the mystery.
Before the weekend was over we had our answer... Along with a lot more questions! #WoodburyIsWaiting was the answer to the riddle of the #packagefromWoodbury Polaroids, but what did it mean?? What is Woodbury waiting for? How do we find out? What do we do next?
Through a deep dive into the Instagram account another puzzle was discovered. As the week progressed more posts were made to the Woodbury Is Waiting IG account and the tease of this new puzzle nearly drove us all mad. I, myself, spent a whole lot of time reading up on number puzzles and secret codes trying to crack the code. In the end, a phone number was revealed.
Immediately everyone began dialing the number and hearing the creepy cryptic messages. These messages seemed to be updated daily and at one point an option was revealed allowing callers to enter their phone number if they wanted to recieve updated messages about the crisis that was occurring across the United States.
Instagram and Twitter continued to reveal creepy clues. Robert Kirkman took to Twitter to urge his followers to call the mysterious number and to add a new element to the mystery when he posted #areyoupatientzero?
As we all wondered what this new element of the mystery was all about people began recieving phone calls from Woodbury, or rather Hazlehurst, GA. Creeped out fans reported calls from a woman who seemed terrified and wanted to warn us of... What we don't know. Others received calls that were nothing more than crackles and static, but still served to chill the blood.
A link to an Are You Patient Zero website surfaced via Twitter and everyone rushed to sign up for email alerts for more information. A confirmation email from this revealed it was from Skybound, who I'm quite certain is our evil genius mastermind behind all this fun.
As we all continue to wonder what it all means, who sent these wonderful and creepy mystery packages and who is patient zero, a new post comes to us from Woodbury Is Waiting. The post reveals that answers (or perhaps more questions!) are coming in FIVE DAYS! This will put us at the two week mark for this exciting little mystery and flash back to the long gone days of Woodbury, Georgia.
I'm sure I am missing some little details in this post here and there, because this has been such a complex and mult-tiered mystery. What are your theories? What is Woodbury Is Waiting all about and who is this Patient Zero? Stay tuned for answers!
UPDATE:
Tuesday, August 25th
As the time for answers, or possibly more questions draws nigh we are faced with a few additional teases of information from Woodbury. 
People continue to get mysterious calls from Georgia. I received one such call today where a woman, Lori, wanted to know if I was ok since we last talked. Then right as she began to warn me *click* we are disconnected! Curse you, Woodbury! 
If you haven't called the hotline yet do so now before it's too late! The National Emergency Hotline has much to warn us about as well as vital information on how to handle our dead.
The Woodbury is Waiting Twitter and Instagram accounts have posted a string of numbers that have us all scratching our heads and speculating. Military codes? A hidden date code? Lottery numbers? I don't know but I am very ready to find out!
Another interesting development came to us via Instagram when the Woodbury is Waiting account posted a series of images with what appears to be Twitter or Instagram handles. Some of these user's names are already crossed out which leaves me to assume they are not Patient Zero.
It's commonly assumed that we will have answers in two days. I'm wondering if in two days we will just get the next piece of Woodbury's puzzle. Are you patient zero?
UPDATE:
Wednesday, August 26th
One. More. Day. In one more day we will have answers and hopefully the name of Patient Zero so we can put a stop to this outbreak before it's too late.
Scared and excited members of the TWD Family continue to recieve phone calls from Georgia. If you haven't received a call yet, give the hotline a call because the information provided today seems to be the same regardless of if you recieve a call or call in for help yourself.

Today's message sounds pretty dire, but a few interesting pieces of information can be gleaned from it. We are informed that Patient Zero has been authorized and that the Confirmation Code is: 0040ZVF. The message then alerts Field Units that "Black Light is GO." The hotline also offers an option to enter your access code and password but every combination of numbers I came up with yielded nothing more than a dial tone. Mother dick!!
Woodbury is waiting... Are you ready?
If you download the game right away (and you should) you will be awarded a special Patient Zero pack when you start the game.  You want to be special right? This pack won't be available to those late to The Road to Survival.
I've had a chance to play the game myself and let me tell you, it is addictive. The graphics are beautiful and the game play is exciting and fun. The story is perfectly in line with what we know about The Walking Dead universe--all the characters we know, love and love-to-hate are here for us to experience again, in a new way.
Personally, I have loved the journey we have all been on the last two weeks. The team behind this Woodbury Is Waiting campaign really gave us all a gift. It's been awesome meeting new members of TWD Family and working together to get here.
What was your favorite part of the build up to the game and the mystery? Download the game and let me know what you think! Comment below and let's continue on The Road to Survival!